At the end of the match against "Zorka", "Amkal" was able to equalize the score in the minority, but lost in the penalty shootout
Amkala players

(Photo: Mikhail Tereshchenko / TASS)

The blogging team "Amkal" lost to St. Petersburg "Zvyazda" in the 1/64 "Fanbet" Cup of Russia and was eliminated from the tournament. The match was held in Petersburg, the winner was determined in a penalty shootout.
The main time of the match ended with the score 2:2. "Amkal" opened the scoring in the 14th minute with the efforts of Sergei Kirakov, who was assisted by Mikhail Prokopov. The nominal guests were not only able to fight back in the first half, but also took the lead. Nikita Pershin (23rd) scored first, and Dmitriy Velikorodny scored a goal in the last minute of the first half.
There was a massive brawl between Amkala and 2DROTS at the blogger tournament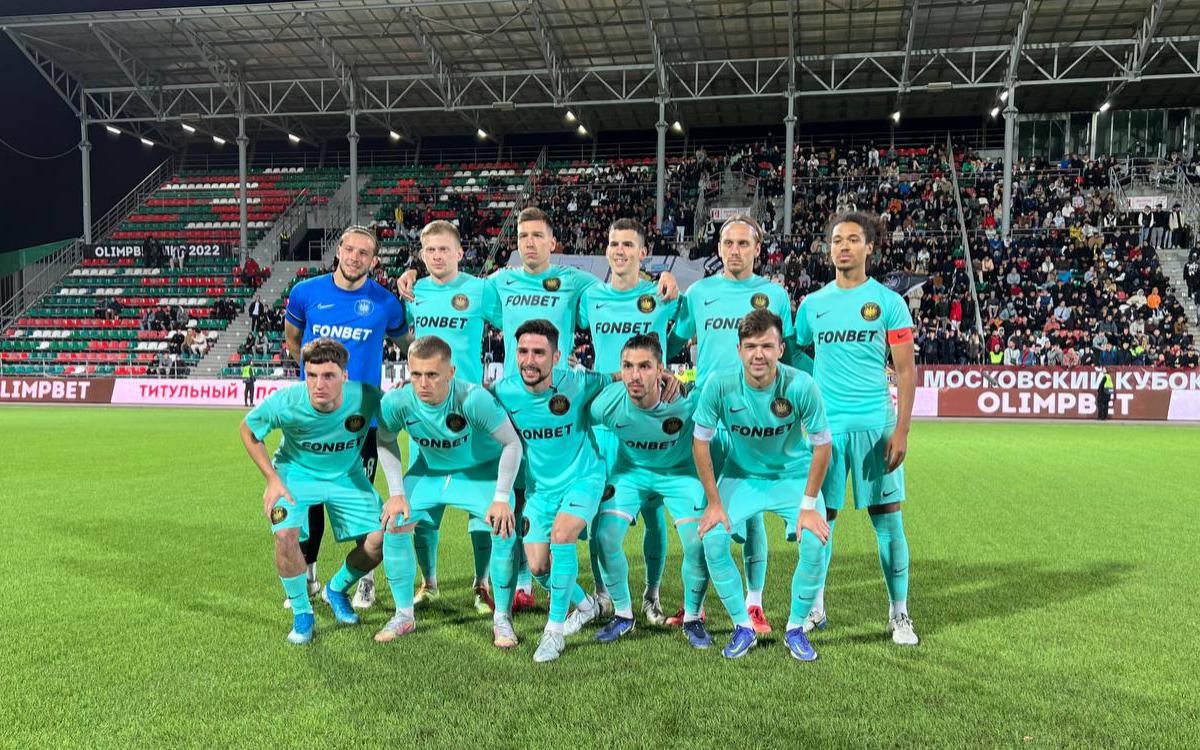 In the second half, "Zorka" had the advantage. In the 82nd minute, Anton Karpav was sent off for a second yellow card, but six minutes later Viktor Blatov equalized the score.
In the penalty shootout, Amkala footballers missed twice. Vasyl Levin and Blatov could not realize their attempts. Both shots were saved by the goalkeeper of "Zorki" Uladzimir Mukhin. In turn, Dmitriy Kambarov's wards made all the shots. The series of penalties ended with the score 4:2.
11 amateur teams, including "Amkal", took part in this draw of the Russian Cup. All, except the StavropolAgraSoyuz club, were eliminated from the tournament. On September 15, the team from Nevinnamysk will play Spartak from Nalchik in the 1/64 final.
"Zorka", coached by the former football player of Moscow "Spartak" and the Russian national team Dmitry Kambarov, knocked out "Yadro" (St. Petersburg) from the tournament in the 1/128 final. The opponent of "Zvyazda" in the next stage will be known later.