Alaev – about football in Crimea: we should make sure that investments go there
President of the Russian Premier League (RPL) Alexander Alaev spoke about football on the territory of the Crimean peninsula.
"Football in this territory must develop. This is a fact. I'm not even talking about politics – that's where people live. They should be able to study and play football, but this is not happening. Yes, people need to be helped, but it's not a matter of putting a stamp on them, accepting them as friends and that's it, they've healed. We have to make sure that some investments go there: children play, coaches and judges study, competitions are held, joint projects are developed.
There are various devices for this. We all remember that in 2014 there was an official decision to admit clubs to the PFL. And what happened then? We received a signal that in this case Russia's membership in UEFA will be suspended. It must be understood that suspension from the competition is a terrible, most difficult measure. But this is the decision of the UEFA executive committee: they can gather as a group of 20 people and decide that the suspension is cancelled. I think that when the situation stabilizes – God forbid it will happen someday – the executive committee will meet and make a decision: "Okay, let's return, sport should not suffer." Perhaps with some restrictions at the first stage – games on a neutral field, absence of a flag and an anthem," Alaev said in an exclusive interview with "Championship" correspondents Grigor Telingather, Polina Kuimava and Andrey Pankov.
You can read the full interview with Alexander Alaev here: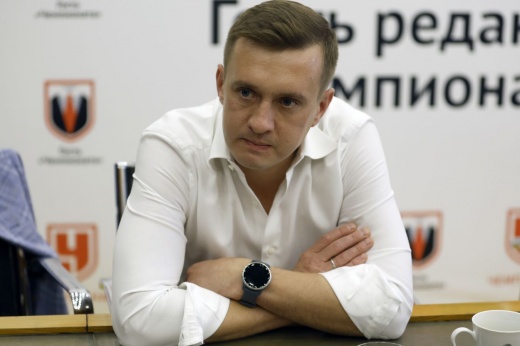 "We all need a strong Spartak. The first interview with the new president of RPL