Before the start of the cycling season, Afisha Daily asked avid Moscow cyclists to tell about their favorite cycling routes.
Valery Larionov
Architect, author of MoscowCyclist blog
Embankments of the Moscow River. Their main advantage is that they are durable and solid. For example, you can drive from Moscow City to "Autozavodsky" without transitions and obstacles (it's a whole 20 kilometers), and at the same time see many parks and attractions. And along the southern bank you can generally reach "Kolomenskaya". After the reconstruction of the embankments, it became even more comfortable: there are places to rest, and even bicycle paths here and there.
VDNG, Ostankino, Botanical Garden. A huge park space in the north of Moscow with pavilions, cafes, natural and landscaped areas. Here you can do sports and just ride. Or drive through from one district to another. It's basically a city within a city, only without the cars.
Yauza Embankment. The Yauza flows into the Moskva River from Mytishchye and goes to the Kotelnitskaya Embankment itself, which makes it the best corridor for starting a walk in the center and ending outside the city. Along its entire length, there are both urban areas with buildings and park spaces with new landscaping, bicycle paths and recreation areas. There is a passage for cyclists under the Moscow Ring Road, which is adjoined by a bicycle path leading to Mytishchi.
Boulevard ring. In 2015, after the reconstruction, bicycle lanes appeared along the entire Boulevard Ring, which run from both sides of the street and seamlessly connect "Krapotkinskaya" and Chinatown (with the exception of Novy Arbat, where you will have to go down to the underpass). On it, you can easily pass the Patriarchal Ponds, the Hermitage Garden, Color Boulevard and Chistya Zahalki, as well as turn into any of the alleys of the central part of Moscow, full of bars, cafes and various entertainment venues.
I collected my favorite routes on the map.
Alexander Vasiliukha
One of the developers of the VELO1 master plan
If a short walk is desired, I would choose a drive along the embankment of the Sparrow Mountains in the direction of the "Museon". There is a nice quiet place, few cars, there is a bicycle path. It's also great to ride in the park Elk Island, there are various views and a lot of space. The third route I like is – along the Yavza River from the Ring Road to the Rostok Aqueduct. Some places have dedicated bike lanes, some don't, but it's not terrible, it's still comfortable to ride there. On the way, you can sit by the water, there are various views, and if you have enough energy, you can visit Lasina Island. There is also a pilot section of the bicycle route from Moscow to Petersburg VEL1 from Dmitrov to Dubna. This is 56 kilometers of dedicated bicycle path along the Moscow Canal. Now, 22 kilometers from Yakhroma to the Udarnaya pier and 13 kilometers from Dubna to hydraulic unit #2 in the Meldzin district are ready. There is infrastructure for rest of cyclists – comfort stations, cafes and toilets.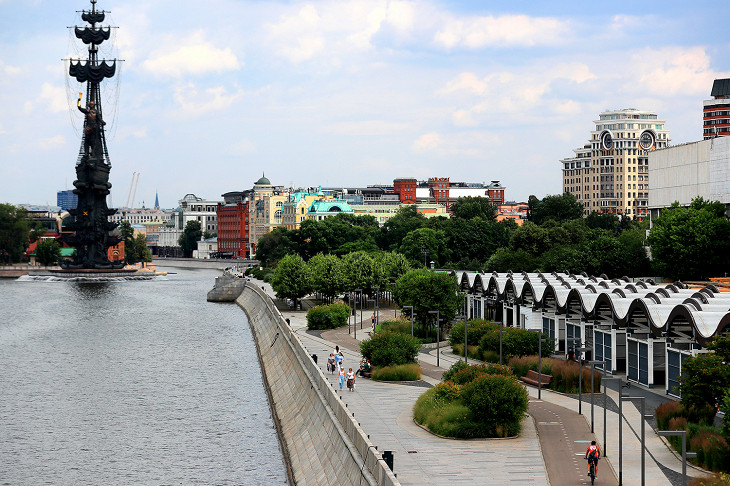 Olga Anishchenkova
It is held in the Belarusian Cycling Academy cycling club
On weekends, my team and I try to go out of town – usually to Klenova or Ruza. I like it better in Klenova, there is a cool circuit of 22 kilometers, where many athletes ride. There is good asphalt, few cars and people. It seems to me that this is the safest oasis for athletes. Plus there is a bike cafe opened by the parents of a triathlete. They are very hospitable people, so you can always have a delicious lunch and fix your bike.
There is a cool route from the bicycle track on Krylatka Street, it goes in a circle through Mnevniki and returns to the bike track. It is about 10 kilometers. But it's still a city, and you have to drive in a dedicated bus lane. It is safe with an escort car, and if you are alone, one of the taxi drivers can push you to the side.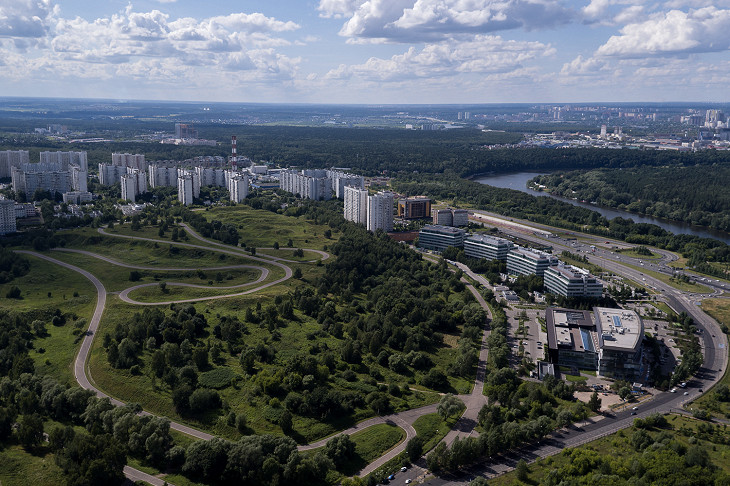 Polina Yurova
Co-founder of the Eggsellent cafe
I am not the most avid cyclist, but I love riding. I have a dog and it is made to be carried on a city bike because it fits perfectly in the front basket. All last summer we went with him to "Kavamania" on "Frunzenskaya". I lived in Smolenka at that time, and the road passed across Lev Tolstogo Street to Komsomolsky Prospect.
Favorite route – along the embankment of the Moskva River. From "Frunzenskaya" to Bambule on Solyanka thirty minutes at a walking pace. Our Eggsellent team prepares breakfast there. And after the meal – a little sports and up to "Mayakovskaya" to check our cafe and to the office.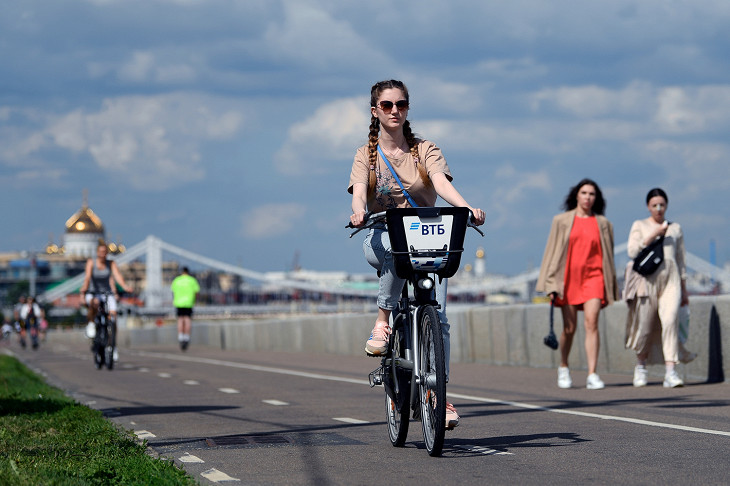 Details on the topic
The best outdoor swimming pools in Moscow.
The best outdoor swimming pools in Moscow.