Amateur club "StavropolAgraSoyuz" reached the 1/32 finals of the Russian Football Cup
"StavropolAgraSoyuz" has already passed three rounds of the tournament, beating three teams from the Second League. In the 1/64 final, the club defeated "Spartak" from Nalchik in a penalty shootout, where the teams made 22 shots.
The amateur club "StavropolAgraSoyuz" from Nevinnomyssk (Stavropol region) defeated "Spartak" from Nalchik in the match 1/64 of the finals of the "Fanbet" Cup of Russia. The meeting was held in Nalchik.
The main time ended with the score 1:1. Alyaksandr Zarachantsev scored for the guests (57th minute), Allan Khachirov (77th) for the hosts. The series of penalties ended with the score 11:10 in favor of the club from the Stavropol Territory.
In the 88th minute, the football player "StavropolAgraSayuza" Dzambolat Tighiev received a red card.
"Amkal" lost to the Kambarov club on penalty kicks and was eliminated from the Russian Cup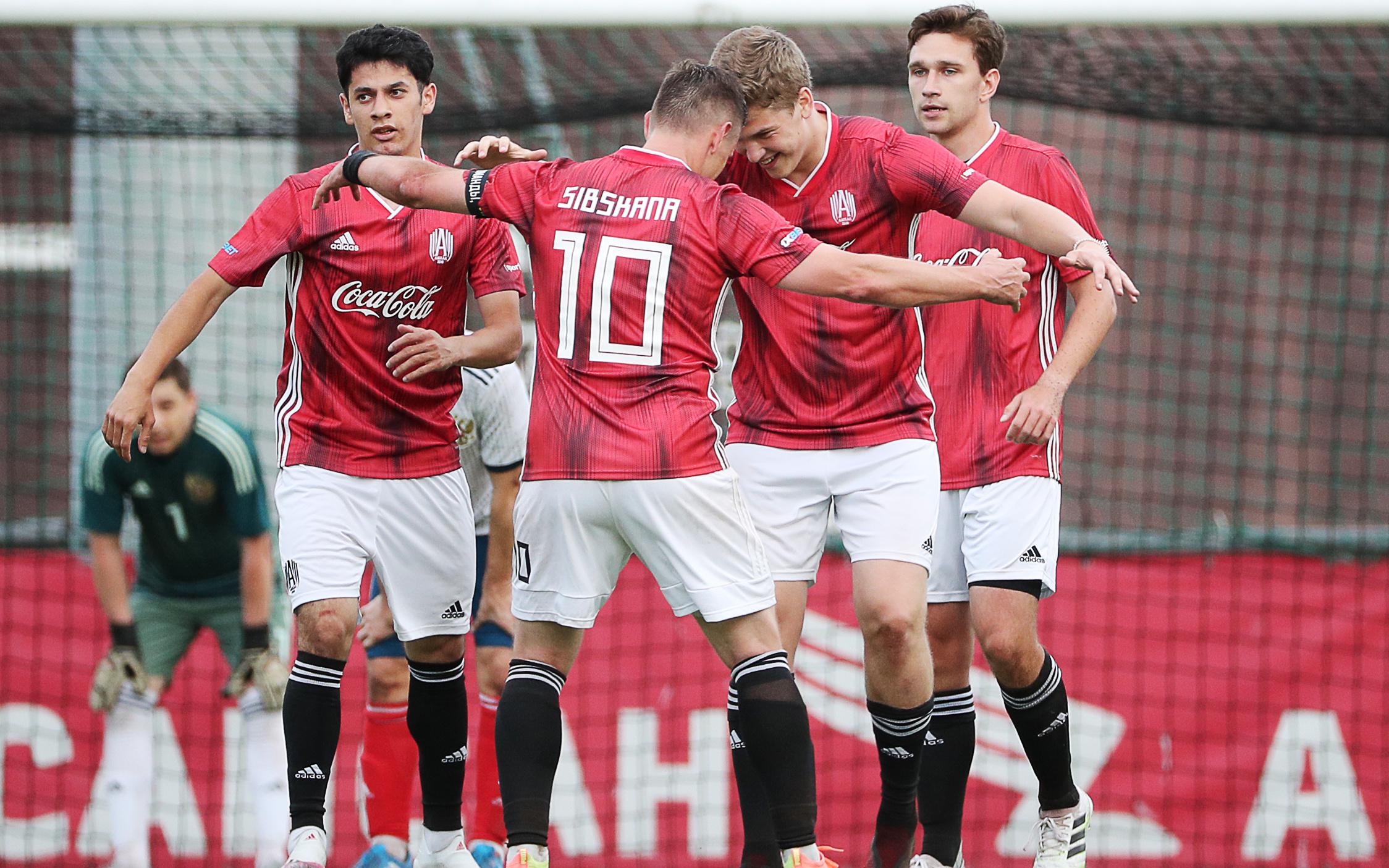 This season, "Spartak" from Nalchik is in seventh place in Group 1 of the First League after eight matches.
In the 1/32 final, StavropolAgraSayuza will be a club from the First League.
In the current draw of the Russian Cup, 11 amateur teams started, including the media teams "Amkal" and 2DROTS. StavropolAgraSoyuz remained the last of them. The club made it to the Russian Cup as the winner of the Cup of the Southern Federal District. In the first round, Kirill Eidelnant's wards played against the outsider of the Second League "Esentuki" (3:0), in the second – the middle-class "Legion" from Makhachkala (4:3).