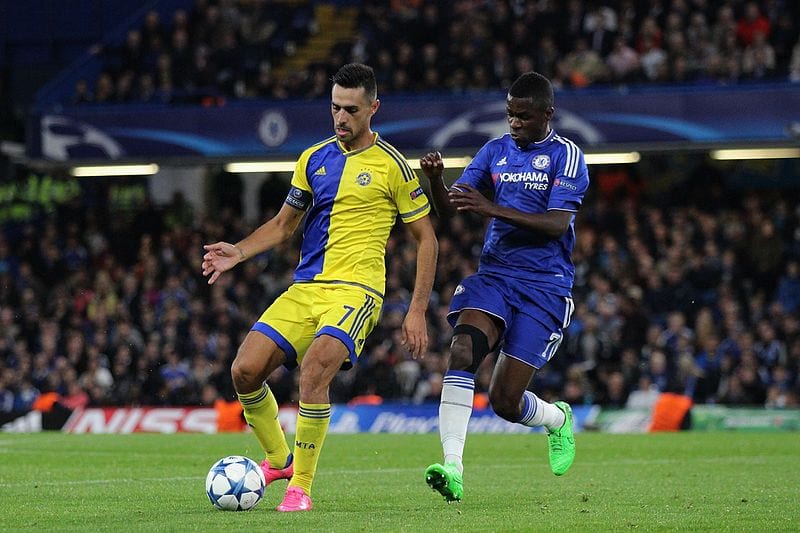 Photo: Wikipedia
According to Eran Zahavi, the team management forbade him to live alone in a hotel room, and this creates discomfort for him.
Striker of Maccabi Tel Aviv and Israel national football team Eran Zahavi refused to be called up to the national team.
He announced this on his Instagram.
According to Zahavi, the team management forbade him to live alone in a hotel room – they say, the new team's sports directors and coaches want young footballers to live together with experienced players and are not ready to make an exception for him.
Zahavi said that in recent years, before every match or training, he goes to bed and gets up very early, in the morning he performs a ritual with prayer. Cohabitation, in this case, will bring discomfort to both him and the players who live with him.
According to the football player, he is even thinking about ending his career in the national team.
As reported by Cursor, Eran Zahavi returned to Israel with Maccabi Tel Aviv in the summer six years after leaving the club.
Zahavi, 34, expressed his excitement about returning to the team, thanking club officials and his fans in a team statement.
"I intend to give my all to help my teammates and everyone associated with the club achieve the goals and success we all want," he added.
The player originally left Israel for China in 2016 to play for Guangzhou Evergrande. He has lived in Amsterdam for the past two years, playing for the Israeli national team and the Dutch football club PSV Eindhoven.
Cursor also reported that Israel's national football team played an effective draw with Iceland in the UEFA Nations League match.