Kirill Levnikov's team was assigned to the match "Spartak" – "Lokomotiv". Another Moscow derby between Torpedo and CSKA will be officiated by Pavel Shadykhanov. For the third time in a row, Siarhei Karasev will work at the game "Dynamo" – "Zenit".
Kirill Leunikov

(Photo: Dmitry Golubovych / Global Look Press)

The Russian Football Union (RFS) has published the list of referees appointed for the matches of the tenth round of the Russian Premier League (RPL).
The central game of the "Dynamo" – "Zenit" tour will be served by the team led by Sergey Karasev. He will be assisted by Alyaksei Lunyov and Roman Usachov. Uladzimir Moskalev and Valery Danchenko will work on VAR (water assistant).
Last season, Karasev officiated both matches involving these teams. In the first round at home, "Zenit" won (4:1), in the second a draw was recorded – 1:1.
Kiril Liavnikov, a native of St. Petersburg, will work at the Moscow derby between Spartak and Lokomotiv. His assistants are Yehor Balkhavitin and Andrey Balatyankov, VAR – Siarhei Ivanov and Dmitriy Masyakin.
The best Russian referee will play in Medializa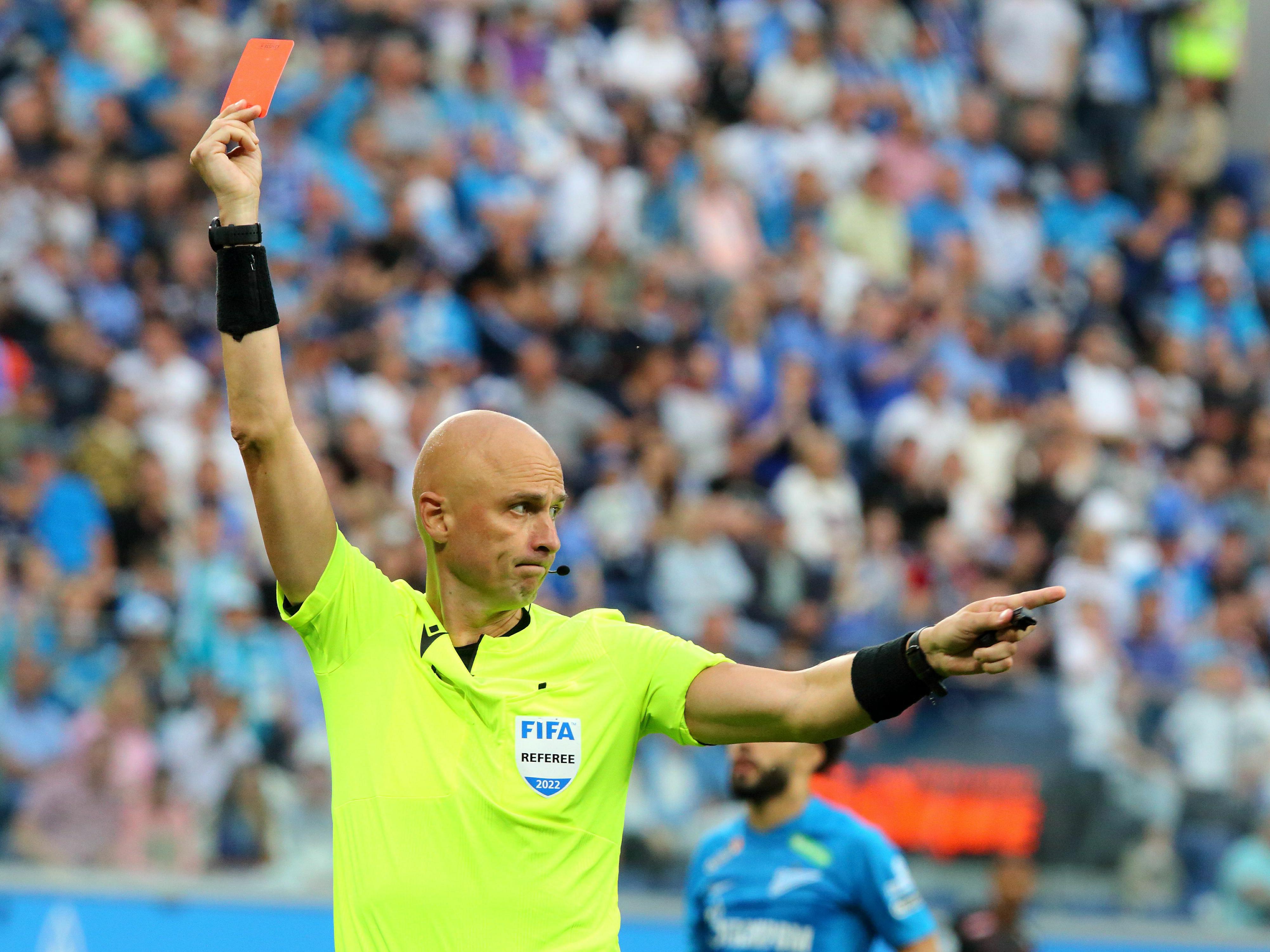 Other tour destinations:
"Ural" – "Akhmat": referee – Yevhen Kukulyak, assistants – Konstantin Shalamberydze, Anton Kobzev, VAR – Ivan Sidyankov and Dzianis Beraznov.
"Torpedo" – CSKA: referee – Pavel Shadykhanov, assistants – Aleksey Stipida and Alexander Bogdanov, VAR – Anton Frolov and Mikalai Yaromin.
"Rostov" – "Wings of the Soviets": referee – Pavel Kukuyan, assistants – Aleksey Stipida and Vladislav Nazarov, VAR – Yevhen Turbin and Aleksei Vorantsou.
"Pari NN" – "Orenburg": referee – Alyaksei Sukhi, assistants – Igor Demeshka and Mikhail Ivanov, VAR – Vasyl Kazartsev and Ekaterina Kurachkina.
"Krasnodar" – "Khimki": referee – Vladislav Bezborodov, assistants – Maksim Gavrylin and Dmitriy Yermakov, VAR – Artem Chistyakov and Adlan Khatuev.
"Sochi" – "Pakhodnia": referee – Yan Bobrovsky, assistants – Dmitrii Chaltsov and Rustam Mukhtarov, VAR – Artem Lyubimov and Andrei Veroteshkin.