A teenager sits in Tik-Tok in a littered room, dropped out of school, ignores all your requests. What to do? Try to understand him. "Pravmir" publishes an excerpt from the book of psychologist Natalya Inina "The Trial of Childhood. On the way to yourself", which was published by Nikia publishing house.
"You already robbed me of everything"
It is easy to love a little child, he is so sweet, so wonderful, so beautiful, he is so like me, he needs me, he wants to be obedient. This baby is MINE! Here is the main condition of acceptance for many parents.
It is already difficult to call a teenager "yours". He shows independence with all his might, he rejects what we suggest and advise him. "If you are like that, then I will be like that!" — offended parents say in response to the distance their children build. As a result, a confrontation arises in the family, a struggle begins against the teenager's laziness, against his irresponsibility, against his endless entertainment.
And to put it more clearly – the fight against him begins! They usually lose everything in this fight.
A wise mother told me about her experience with her son, who was about twelve years old. "I didn't know what to do! He was uncontrollable, he did what he wanted. I tried to talk to him, but he wouldn't listen to me. I decided to use harsh methods: I began to control him, restricted his freedom of movement, stopped giving him pocket money, strictly monitored the completion of lessons, but nothing changed.
One evening I came to him angry, he was still talking on the phone, and the lessons were not done. I immediately started with complaints. But he answered in such a way that I was shocked. He told me calmly and condemned: "You have already deprived me of everything, it remains to deprive me only of food and clothes."
I carefully looked at him and saw in front of me a tortured, unhappy boy who does not know what to do! I felt so sorry for him that I just hugged him, apologized and left.
The next day I saw that he had cleaned his room. So gradually we began to understand each other better, I stopped putting pressure on him, I constantly remembered his words, they helped me not to forget that it is also very difficult for him. But it's always easier to cope together!
All life – on one centimeter of a sheet
Unfortunately, not all parents have the sensitivity and wisdom to overcome their grievances, their selfishness and see what is behind the external manifestations. I remember one family I had to counsel. The parents' complaints about their 14-year-old son were typical: he doesn't listen, doesn't do, doesn't help, doesn't clean, doesn't study.
I carefully looked at the boy, who, curled up, sat in the chair, did not say a word, but his lips were constantly trembling, as if he was about to cry.
I gave mom, dad and son a big blank sheet of paper and suggested they draw something together. In such collaborative activities, one can see how people actually interact with each other, not at all what they are trying to tell about themselves and their relationships.
Do you know what I saw? Mom, without seeing other participants in the process, painted flowers in a sweeping and passionate manner. They turned out to be beautiful, but huge, they took up half the space on a common sheet and were not related to other people's pictures. Dad also drew a separate picture about one-third of the way up the sheet, it was a man with a dog on a leash walking in a park.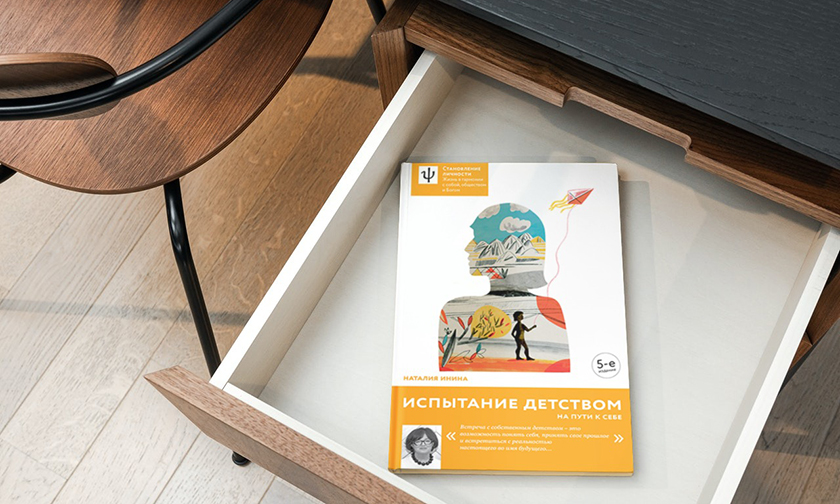 The picture of the boy fit on one square centimeter at the very edge of the large sheet – it was two tiny guitars, one supporting the other. And that's it!
I found out that the boy had long and desperately wanted to learn to play the guitar, but his parents were categorically against it. He was not the only child in the family, and he was required to live exactly according to the instructions, so as not to disturb the other children and not cause problems for his parents.
I explained to my parents what their joint drawing diagnostically showed: one centimeter cannot contain human life, let alone the life of a teenager.
The boy needed help and respect, he wanted to try something new, to search and find himself.
This would give him self-confidence, and the right to make a mistake would save him from the fear of failure.
But, I will repeat once again, to go to meet a teenager, to overcome your plans and ideas about his future and, sparing no effort and patience, to extend a hand to him is a parental feat. Not everyone is capable of this. But when it happens – the result is amazing!
"English, tutors… And who is all this for?"
Once a married couple approached me. The husband left a son from his first marriage. After the divorce, the boy first lived with his mother. But, alas, the mother, never having recovered from the divorce, lived with a grudge against her father, and her son became a "scapegoat" for her. As a result, the boy moved in with his father, and it was entirely his, the boy's, decision, which coincided with the wishes of the adults.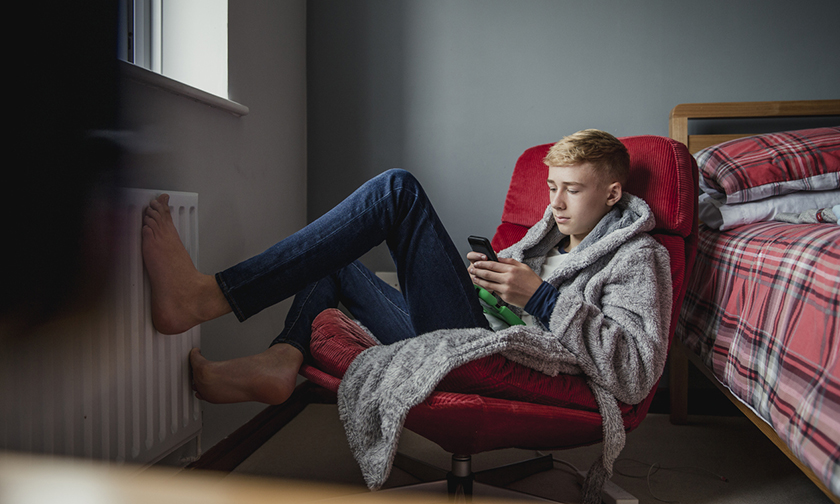 His father's wife, his stepmother, a nice and compassionate woman, actively took up the boy's upbringing. And sports, and the English language, and tutors, and theaters, and trips – there was plenty of everything. However, the boy (and he was already about thirteen years old) became withdrawn, began to lie, avoid contact, stopped studying. The stepmother, of course, was unhappy, she was offended that all her enormous efforts did not bear fruit, moreover, they were often simply rejected.
When she and her husband, the boy's father, came for a consultation, the main complaint was the son's behavior, his lies, his unwillingness to study, the stepmother was very offended by her stepson, considered him ungrateful. I said, "Well done, you're doing so much for the boy's development, but I'm sorry, could you explain – why are you doing that?" This question was completely unexpected for her. She fell silent, thought, then said: "I'm doing it for my husband, I want him to be calm." She said and cried.
I understood why she was crying. We discovered an abscess and it was painful.
She suddenly realized that all the efforts she tirelessly spent on the boy were actually intended for his father.
For his sake, she tried so hard to be a good stepmother to his son. But the boy felt it too. He also felt that all the variety of offers and opportunities were not really addressed to him, so he did not accept them.
"Try to honestly answer the question: do you want to help this particular child, your husband's son? And if you answer this question positively, then just take a closer look at the guy. What is he interested in, what does he like, what is going on with him? Maybe he misses his mother, maybe he needs help at school, with his peers? Try to be his friend!" – I said goodbye.
This remarkable woman was able to overcome her grievances and complaints, she was able to see her stepson with open eyes, and this soon produced positive results.
How a bicycle can change a life
A teenager, as we already know, does not have a clear coordinate system: one, childish, lost, another, adult, not yet acquired. As a result, the world in which a teenager lives becomes black and white, all angles are straightened, all nuances are discarded. "All or nothing!" – this is the motto of teenagers.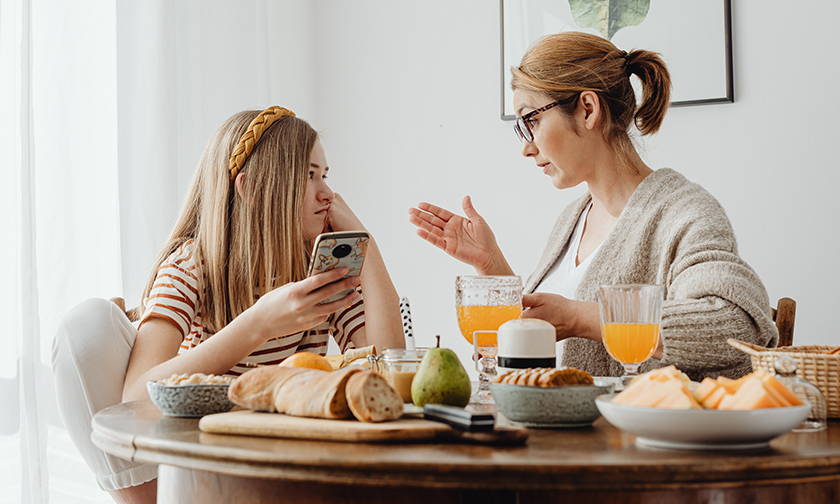 It's a very dual experience. On the one hand, it opens the world of ideals, heroes, great ideas to the teenager, so this period is full of romanticism, idealism, desire for adventure, love for fiction. However, against the background of the ideal world that a teenager builds in his head, the real world becomes boring and empty.
And they are already adults and do not fit anywhere at all! Boring realists, they come up with all kinds of nonsense like study, institute, cleaning – what prose! And we, adults, will have a very difficult task – to understand that such a "vertical takeoff" of our adult children, which takes them out of the world of reality, is a very valuable and important stage of adolescent development. It will leave in the soul a trace of height and flight, a taste of greatness and scale, an experience of courage and risk. Without it, adult life will indeed become plastic, insipid and empty.
But at the same time, this detachment from reality makes our children often maladjusted, inadequate in relation to the actual problems of the reality in which they have to live.
And only through ourselves, through our own behavior, through our own personality, we will be able to reconcile this contradiction.
I will give one clear example. Once upon a time there was a thirteen-year-old boy, let's call him P. He was an ordinary Moscow schoolboy, he got his fours, although sometimes there were also fives and threes, arranged a planned uproar in his room, chatted for hours on the phone and sat at the computer at night. In general, everything is like everyone else! And, like all normal parents, his parents also "sawed" him, expressing their indignation and dissatisfaction with his behavior.
And one day, P. saw on the Internet how his peers were creating miracles of acrobatics and balancing while riding a small bicycle. This sport is called "flatland", in fact, it is figure skating on a specially adapted bicycle. The sight shocked him, he literally "got sick" of this bike. After a few days, he decided to talk to his parents about it. "What bike?! – they wailed at first. – You don't have time to do your homework! You don't have enough time for anything! You are disorganized, unreliable, irresponsible!" And so on.
Any parent knows what to say in such a situation. However, after a few days, realizing what was happening and taking a closer look at the sullen and upset growth, the parents offered the following: "We are ready to try. Come on: we'll buy you a bicycle for your birthday, especially since the holiday is just around the corner. This will be a test bike, the least expensive. (It should be clarified that such special bikes were quite expensive, much more expensive than ordinary bikes designed for riding.) If your hobby is really serious, if you really want to do it, then after a while we will buy that bike, about what a dream you are!"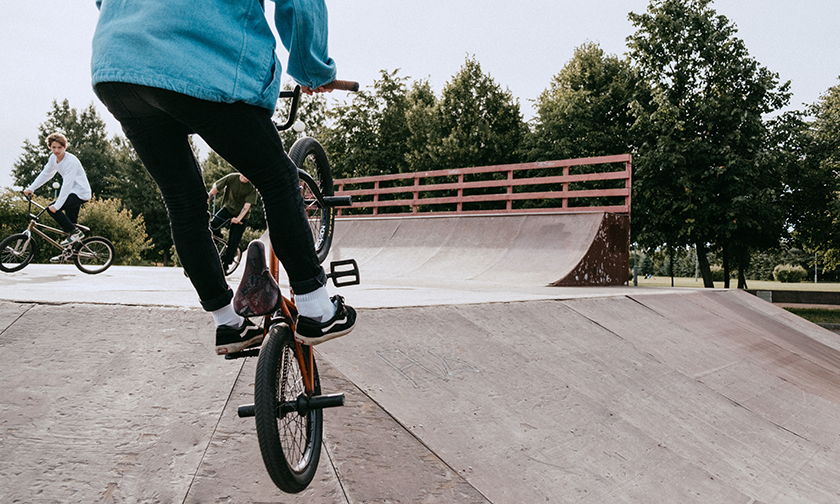 When the winged P. began to enthusiastically tell the people around him about his acquisition, many adults turned it on their temples, saying that he is not doing anything like that, and that he will stop learning even more with a bicycle. Undoubtedly, P.'s parents took a risk. But, as you know, risk is a noble cause! As a result, their trust and willingness to meet the interests of their son was fully justified, moreover, exceeded all expectations. The boy began to train hard. The first clumsy, terribly heavy bicycle did not discourage him from hunting, but, on the contrary, taught him to overcome difficulties. When the parents fulfilled their promise and bought their son a good, expensive bicycle, P. began to train even harder, and his successes became noticeable not only to himself.
It must be said that at the same time he learned to negotiate with the guards at the car parks so that they would allow him to ride there in the cold and dirty season. He learned to save money as he constantly improved his bike. He began to analyze the results of his achievements and failures, came up with new tricks, dreaming of taking part in international competitions.
His parents, seeing his determination, his loyalty to his chosen cause, not only did not interfere with him, but also supported him in every possible way, rejoicing in his victories.
As a result, three years later he took first place at international competitions in this sport.
"And what about his studies and his behavior?" – you ask. P. learned to value time, learned to overcome difficulties, learned to take responsibility for the consequences of his actions. All these skills helped him in everything else. His studies did not suffer, he began to do his homework quickly and collectedly, he stopped chatting on the phone about trifles, his circle of friends changed, he began to be surrounded by boys who were equally passionate about work. But the main thing is that he believed in himself! He felt that effort, persistence, will and faith can make a dream come true! This experience influenced his entire life, in which the skills he learned as a teenager became his life's strategy.
What can we say about parents and their relationship with their son – they have become deeper, friendly, partner-like, they have mutual respect, reliability, openness and gratitude. What else can you wish for?
Photo: pexels.com
Help Pravmir
Pravmir has been working for you and thanks to you for many years. All texts, photos and videos are created only thanks to your support. You create content that helps people.
Support Pravmir now! Make a small contribution: 50, 100, 200 rubles – so that Pravmir continues!
Help us be together!