The general director of the club Uladzimir Hashig said that the staff of "Match TV" quietly filmed the incident with the forward John Cordoba in the match with CSKA and sent this video to the KDC. As a result, the striker was disqualified for two matches for insulting the referees
John Cordoba

(Photo: Alexander Demianchuk/TASS)

Football club "Krasnodar" has severed all contacts with TV channel "Match TV" due to the situation that led to the disqualification of forward John Cordoba. This was told by the general director of the club, Uladzimir Khashig, whose statement was published on the club's website.
"Our player John Cordoba is suspended for two games. Due to the fact that, entering the locker room during the break of the match, he expressed his emotions out loud. He probably had reasons for this outburst of emotions, considering that in the first half the referee "missed" several violations on him," Khashig said.
According to him, Cordoba spoke in Spanish and without profanity. "The staff of "Match TV" filmed it quietly, from the corner, at the moment when our footballer did not see them. After that, they sent this video to the KDC. They thought this was not enough, and they also made a translation into Russian," Khashig noted.
The Krasnodar player insulted the referees in Spanish during the break of the match with CSKA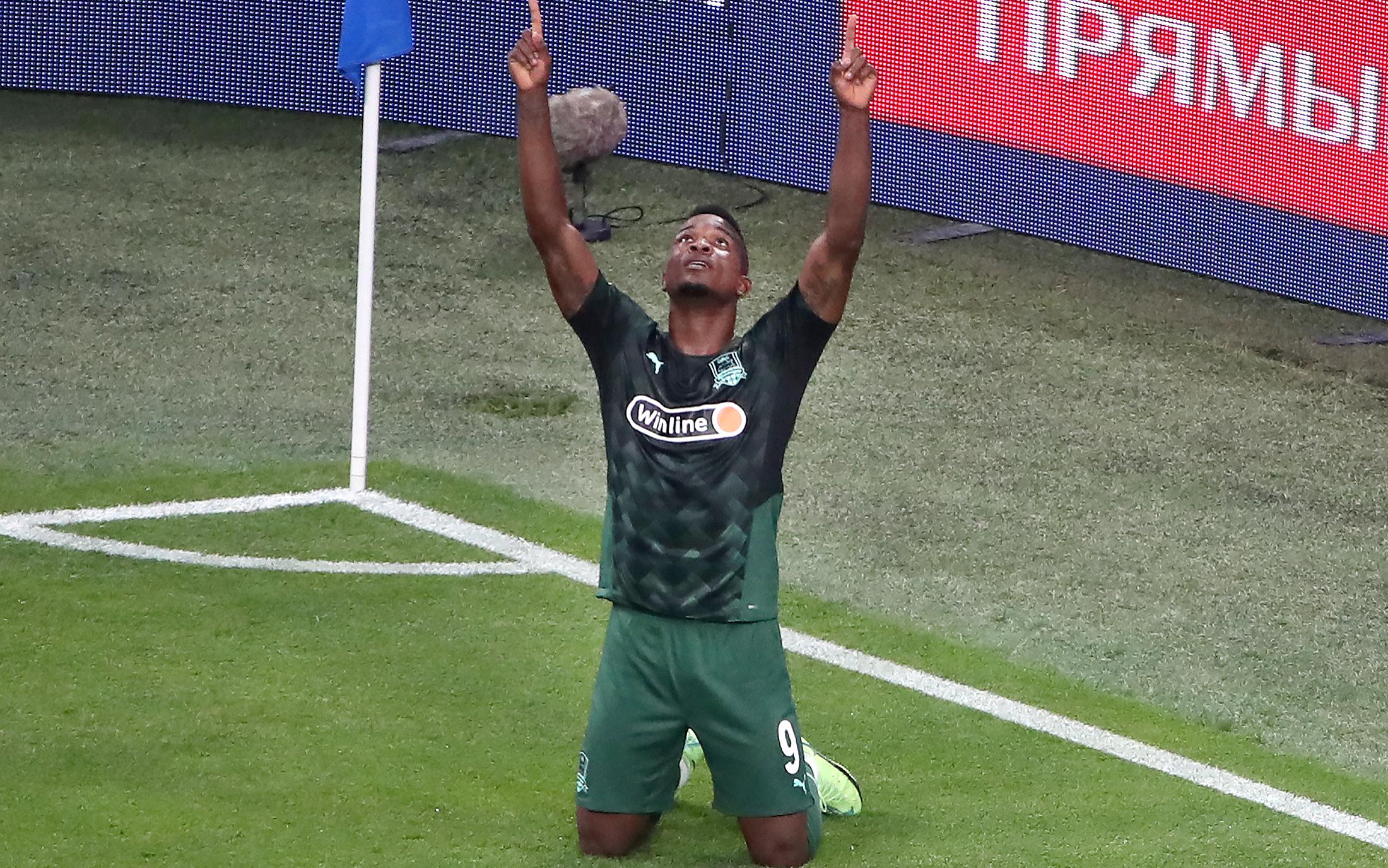 The general director of Krasnodar noted that the club considers him a whistleblower. "As a club, we stop all contacts with Match TV, except for those stipulated by the contract between Mir RPL and Match TV," Khashig concluded.
"Match TV" later stated that the video was not sent to the KDC. The video on our resources was seen by the representatives of the referee corps and the KDC – that's all. No one asked us to send anything, we didn't send it, and the author of the video was not at the meeting," said Vasyl Konau, deputy general producer of "Match TV". According to him, the TV channel will not take mirror measures against Krasnodar.
The incident with Cordoba took place during the break of the CSKA – Krasnodar match, which took place on September 10 in Moscow and ended with a score of 4:1 in favor of the hosts. The episode with the participation of the Colombian was broadcast on television. The attacker said in Spanish: "Puta madre, son unos cagones todos, referis de mierda" (can be translated as "your mother, they are all cowards, shit judges").
CSKA scored three penalties in this match. After the match, Khashig said the club would insist on an investigation into the strange coincidence of the bookies' odds and the mistakes of referee Sergei Ivanov, "possibly with the involvement of law enforcement". After that, the head of the RPL, Alexander Alaev, said that the league asked the bookmakers for information about the quotes before the match, and some of them already reported the absence of strange bets. The expert refereeing commission (ECC) of the RFS considered all of Ivanov's decisions in this game accurate.